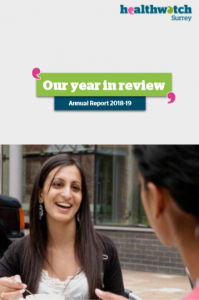 We are delighted to share Healthwatch Surrey's Annual Review 2018/19.
You can download a copy of the report here: Healthwatch Surrey Annual Report 2018_19
A summary report will be published shortly. If you would like a copy of the summary or the report in an alternative format please contact us.
A plain text version of our report can be found here plain text version